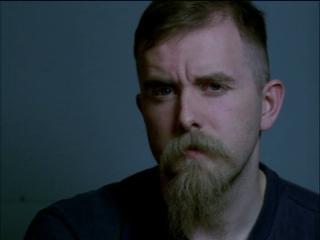 While on the phone with my brother Brad, trying to troubleshoot how to watch Michigan play Clemson in the first round of the NCAA tournament (with me living in Austin and him living in St. Paul, both of us got stuck with the Texas v. Minnesota game on TV), he mentioned that he had read that some Black Metal musician was being released from prison, but he didn't know who. I assumed it was Gaahl, former lead singer of Gorgoroth, because it seems like that guy is either going to or being released from prison every other week. But no, it wasn't Gaahl. It was Varg Vikernes! VARG VIKERNES IS BEING PAROLED! Hide your children, foreigners, and social progressives!

For those who don't know, here's a little background. Black Metal, and specifically Norwegian Black Metal, is a subgenre of extreme metal that has gained global notoriety for its almost cartoonish level of violence, sometimes on stage, but mostly off. Various musicians have been arrested for a variety of violent crimes that include murder, arson (specifically church burnings), kidnapping, and torture.
Varg Vikernes ascended to the dubious level of being the quintessential representative of all dangerous and violent actions in the Black Metal scene. Varg was not only a founding member of the scene in the early 90s, but was also member of the godfather of all Norwegian Black Metal bands, Mayhem. Performing under the pseudonym Count Grishnackh, Varg performed with Mayhem and released large amounts of music via an assortment of solo projects, establishing himself near the top of the Black Metal music and social world.
In 1993 Varg viciously and repeatedly stabbed Mayhem band mate Øystein Aarseth (stage name Euronymous) to death in the hallway of Aarseth's apartment building. When Varg was arrested, police found a massive cache of explosives complete with plans to blow up a leftist organization, Blitz, in Oslo. In 1994 Varg was charged and convicted of murdering Aarseth and for his involvement in a number of church burnings. Varg's infamous reaction to receiving the maximum sentence of 21 years was to simply smile.
Since his arrival in prison, Varg has continued to record and release music, mainly as Burzum, one of his solo incarnations. He has also written extensively on a number of far right wing topics, reinventing himself as something akin to a fascist, white-power thinker. (Though that Guardian article makes it sound like Varg has abandoned the right-wing philosophizing and is embracing humbleness.)

And now he is being released from prison after serving 16 years of his sentence. Crazy. I can't believe that they are letting him out early. Unless he has undergone some sweeping personality changes in prison, the guy is batshit crazy, racist as hell, and obviously dangerous. But what do I know? (Admittedly, very little.)

I've heard some Mayhem, but nothing from Varg's days, nor have I ever heard any of Varg's solo stuff. It's my understanding that arson, murdering, and hardcore xenophobia aside, Varg is an extremely talented musician. But I think I'll just stick to my Emperor and my Melechesh and my what have you, and try to keep my distance from people like Varg.

Thank you for reading this installment of "The craziest news no one cares about but me that I've heard in a long time." Here's a picture of Varg when he found out that he got that vacant apartment in your building. Enjoy!